Showing the single result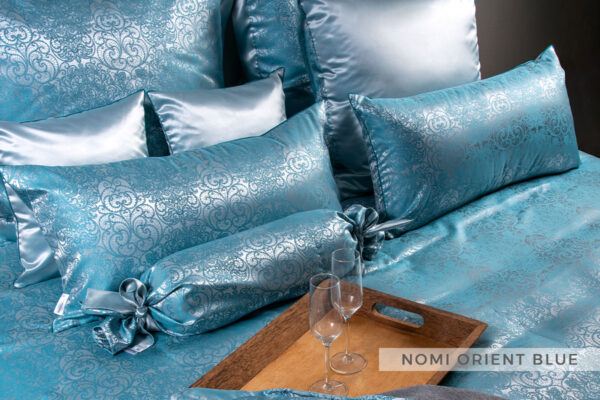 Quick View
Exclusive jacquard silk bedding, made of the highest quality silk in a jacquard weave, from the renowned German company Plauener Seidenweber.
Luxury, style, elegance and unique beauty.
The offered set of bed linen includes:
duvet cover 200x200 cm
two pillowcases for larger pillows - a choice of 40x60, 50x60 or 50x70 cm
two pillowcases for smaller pillows - 40x40 or 40x60 cm to choose from
Each set of silk bedding is made to order, made of silk in a jacquard weave in the selected pattern.
The pattern of silk jacquard fabric is double-sided (positive-negative), shiny on one side and matte on the other. We can use both sides of the fabric to sew bedding. Pillowcases and duvet covers are sewn as standard with a covered zipper closure.
On special request, we can also sew pillowcases closed with buttons or with an overlap. The pillowcases can also be finished with a slat (Oxford finish) or with a quilt.
If you are interested in sewing bedding in sizes other than those presented, please contact us by e-mail: biuro@josilq.pl or by phone: +48 537 532 520.
€

1,950.00
Towar na zamówienie – dostawa do 14 dni
Read more
Showing the single result